Instead of relying on the toxic chemicals found in immunization vaccines to 'protect' your body, why not use what God created as an exact match for us. Essential oils provide powerful Immune System boosters and they're are so easy to use, as well as many of them having such a beautiful perfume.
I want to mention here, right at the start, that although all oils are safe to use externally, usually once they have been mixed with a carrier oil, such as Coconut oil or jojoba oil, as two examples. It's most important that you do not consume them unless they are 100% pure therapeutic grade essential oils such as what doTERRA provides.
Not all essential oils are the same. You may know of some, but I highly recommend doTERRA as a trusted brand source.
How to Boost your Immune System using essential oils
Today we will look at those oils that are known specifically as powerful Immune System boosters.
Cassia
Cinnamon Bark
Copaiba
Green Mandarin
Lemon
Oregano
Peppermint
Vetiver
Any of these are good to use on their own for the purpose. But better still, you can blend them with some of the others on the list to achieve a greater variety of benefits.
All will help to stimulate your immune system and aid in protecting you from any pathogens that may be around. It's important to realise that they should be just a part of your overall diet. A healthy diet is foremost, supplementing it with essential oils and vitamins and minerals where appropriate.
Cassia ( Type of Cinnamon)
Here are a list of conditions that Cassia may help you with. I recommend it for: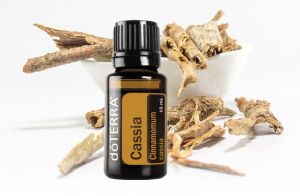 Antidepressant
Arthritis relief
Astringent
Bacteria
Body pain
Bug repellent
Circulation
Diabetes
Diarrhea
Digestive health
Immune system boost
Menstrual symptoms
How to use:
2 – 3 drops
Cold or flu – Diffuse or inhale twice daily
Digestive health – Mix with carrier oil and rub on feet or abdomen
Fungal infection – Mix with carrier oil and rub on area twice daily
3 – 5 drops
Nausea and avoiding vomiting – add to handkerchief and inhale
---
Cinnamon Bark
Cinnamon Bark may assist you with: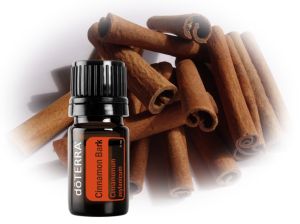 Alleviating stress
Decreasing bad cholesterol
Decreasing inflammation
Digestive issues
Fighting infections
Fighting parasites
High antioxidant content
Oral health
Promoting relaxation
Reducing blood sugar
Relieving pain
Respiratory health
Stimulating libido
Stimulating the immune system
Supporting Cardiovascular health
How to use:
Mix a few drops of cinnamon bark essential oil with water. Use a spray bottle to create a natural disinfecting spray for surfaces.
Diffuse cinnamon bark essential oil throughout the home. Deodorize the air and rid air of harmful pathogens.
Heat up a drop of cinnamon bark essential oil mixed with a carrier oil and use as a relaxing massage oil.
Add one drop of cinnamon bark essential oil to a small cup of warm water. Gargle for a disinfecting mouth rinse.
Add a drop of cinnamon bark essential oil to a tea of lemon, honey, and ginger to ward off cold and flu symptoms.
Diffuse a mixture of cinnamon bark, clove, and orange essential oils to fill the home with a festive scent. 
May be added to food.
---
Copaiba
Have you heard of Copaiba? I hadn't! Here is the list of what may help you with: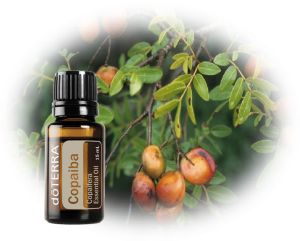 Anti-anxiety
Anti-inflammatory
Anti-microbial
Calming
Cardiovascular system
Dental.Oral health
Digestive system
Immune system
Liver Damage prevention
Natural pain relieve
Pain relief
Restorative system
How to use:
To consume – add 1-2 drops to water, tea or smoothie
Apply to body – Mix with carrier oil or lotion
Or add a few drops in a diffuser
---
Green Mandarin
At first, Green Mandarin did not appeal to me. I mean, who want's to eat a green mandarin? then I read of it's benefits and knew I needed to buy some. The flavour, it turns out, is yum!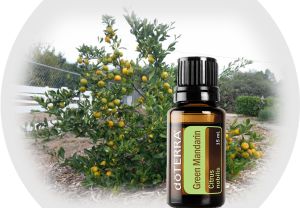 May help with:
Blood Circulation improvement
Cell Growth promoter
Constipation
Diarrhea
Digestion
Flatulence
Hepatic – liver optimization
Immune system stimulator
Inflammation sedative
Nervous disturbances
Nervous relaxant
Scar, Stretch Marks diminisher
Skin disorders
Spasm relief
Stomach disorders
Stress reliever
Tonic for cardiovascular, circulatory, digestive, excretory, endocrine, nervous system, neurotic and respiratory
Toxin removal
How to use:
By mouth – ONLY if 100% pure therapeutic grade (such as DoTerra) – 1-2 drops. Great added to your water bottle.
Body application – 1-2 drops in carrier oil
Cleaning – mix few drops with water
---
Lemon
Lemon is so common, but what a wonderful aid to health.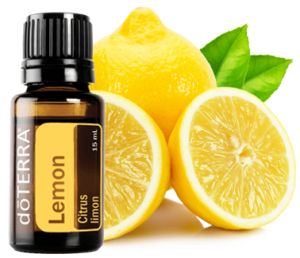 May help with:
Antimicrobial
Body fat reduction
Body purification
Cleaning your home
Cough reliever
Detoxification
Digestion improvement
Face wash
Immune system booster
Lymphatic system drainage
Mood improvement
Mucus and Phlegm clearance
Nausea relief
Oral health
Skin Nourishment (avoid sunlight for 12 hours when used on skin)
Teeth whitener
How to use:
Internal – 1-2 drops in a glass of water (can add to warm water with honey)
Diffuse
Inhale directly from bottle
Body – mix with coconut oil
Weight Loss – 2 drops in water 2-3 times daily
Teeth whitening – Lemon, Baking soda & Coconut oil and rub teeth for 2 minutes
Hand cleaning – add couple drops to soap
Sticky goo – 3-5 drops on a damp clot
Safe on teeth unlike squeezing lemon juice… that's a bonus!
---
Oregano
We are all familiar with Oregano in cooking. It also acts as one of the powerful Immune System boosters, together with all these other benefits: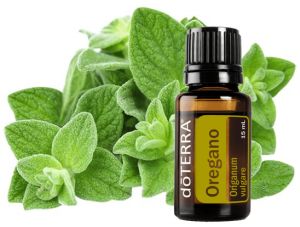 Allergy relief
Antibiotic
Anti-inflammatory
Antioxidant
Cancer cell death
Cell growth inhibitor
Cholesterol lowering
Fungal infection
Gut health
Immune system
Pain relief
Parasites
Weight loss
Yeast infections
How to use:
Dilute 1 drop in one teaspoon of carrier oil for skin related infections etc
Diffuse
Topical pain relief – add 2 drops to 2 teaspoons of carrier oil
Cold sores – add a drop to 1 teaspoon coconut oil
Add 100% pure grade therapeutic grade oil at the end of cooking
---
Peppermint
One of my best-est favourites! I love to add 1 drop into the bottom of my cup when making my healthy Hot Choco-Mint drink. Yum! (Only use 100% pure grade therapeutic grade)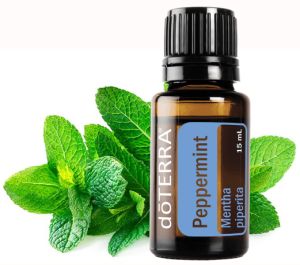 Acne
ADHD
Allergy prevention
Anti-itch
Appetite suppressor
Blood circulation
Colic
Dental and Oral care
Digestion
Energy booster
Fever reducer
Hair growth
Headache
Herpes
IBS relief
Immunity
Nausea reducer
PCOS prevention
Respiratory problems
Sinus prevention
Spasms
Stress
UTI
How to use:
Diffuser
Massage oil for aches – 2 drops in carrier oil about 10ml
Breathe directly from the bottle
Mouth Spray – 1-3 drops in 5ml water in spray bottle
Add a few drops to carrier oil or lotion to keep mosquitoes away
Add 100% pure grade therapeutic grade to baked goodies
---
Vetiver
Now Vetiver is another one I had never previously heard of, but look at its powerful benefits: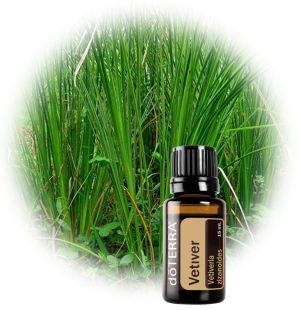 May help with:
ADHD
Anti-bacterial
Anti-inflammatory
Antioxidant
Anxiety relief
Aphrodisiac
Brain health
Immunity support – removes toxins
Digestion support
Hormone balancing
Pain relief, such as arthritis, headache or muscular pain
Skin condition treatment
Stress reliever
How to use:
Directly inhale oil straight from the bottle
Diffuse using a diffuser
Add a few drops to body soap, body lotions, face wash etc
25 drops in 50mls carrier oil for external use
2-3 drops in a soaking bath
2 drops in a bowl of water for foot bath
2 drops in bowl of water for steaming treatment of the face
---

(When you purchase doTERRA oils from this page, I will receive a small remuneration. Thank you… much appreciated.)
I use all of the above oils myself, plus a whole lot more. 🙂 I only recommend to my clients or readers, as I believe in their benefits and enjoy using them so much.
So now we see that not only are these all powerful Immune System boosters, they provide a lot of other additional benefits. As they are so easy and delightful to use, I would recommend everyone adds them to their arsenal in aiding tip-top health.