Exercise ideas from home is a great idea if you are looking for something inexpensive and pretty simple to do, as when it comes to wanting really good health, the plain truth is we can't expect it if we don't move!
There are so many different ways to infuse your everyday life with exercise… without paying the gym subscription which are good if you are into that kind of thing, that's for sure, but not everyone has either the time or the finances to spend.
Simple stuff that most of us do anyway like vacuuming cleaning or weeding the garden, so don't be afraid to move, bent or twist a bit as you do your chores.  Hey, suddenly it's no longer a chore but your exercise routine!
Even dusting the house… put on some music… do a few dance routines… I'm sure you get the picture. 🙂
Exercise Ideas from Home can include:
Going for walks

Rebounding on a Mini Trampoline

Swing off doorjamb stretch

Dance to your favourite music

Take the stairs

Park further away from wherever you go

Gardening – eg: pulling weeds

House cleaning – eg: dusting, vacuuming cleaning

Posture Exercises – balance a book on your head and walk around the house

Walk around the verandah – if you are lucky like me and have one!

Barbells – some great routines combining barbells and rebounding

Kegal Exercises for strong pelvic floor muscles

Kick/throw the ball for the dog… he'll make sure you receive plenty of exercise!

Tai Chi – watch this video and follow along…
Here are some exercise ideas you can do from home, just work them into your day when and as you see fit.  After all, it's movement our body requires and a bit of weight resistance.
I'm sure there are many more exercise ideas from home we could come up with that are simple and inexpensive. Got any ideas?
Warm regards,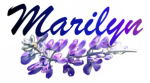 Marilyn Williams