I originally received this idea from Tony Pantalleresco from HerbsPlusBeadsWorks.  He always says that what he shows is just "one way" and encourages us to think outside the square and come up with our own ideas.  He says that beets make the best blood building tonic and the great thing is it's cheap and easy to prepare.
The nutritional benefits of beets is well documented anywhere you look online.  Dr Mercola brings out 6 top health benefits of beet juice, or in fact, the whole beetroot.  Here are some of the reasons as to why they should be a part of your diet:
Lowering of Blood Pressure

Stamina Booster

Inflammation Fighter

Anti-Cancer

High amounts of Nutrients and Fibre

Detoxing & Purifying of Blood and Liver
So with all these above benefits, I'm concentrating mainly on building up the blood.  Let me share with you how I make it… it's easy: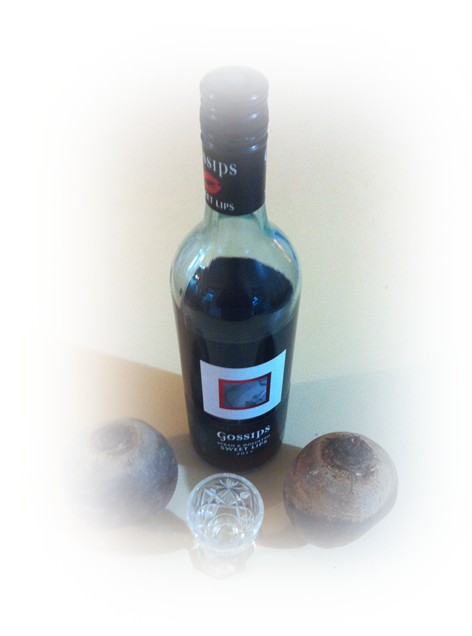 You will need 2 good sized beetroot and some red wine.  Any type of red wine will do.  If you are unhappy about the alcohol content, by the time you are finished making this blood tonic there will be no alcohol left in it, so no worries.
I don't drink red wine and I'm not that fond of beetroot juice on its own, but blended together they are truly delicious!
You will also need a juicer
and blender
.
Let's Get Started!
Start by peeling the beetroot. These beetroot were not organic so I chose to peel them.  For organic beets, just give them a good scrub first, but no need to peel them.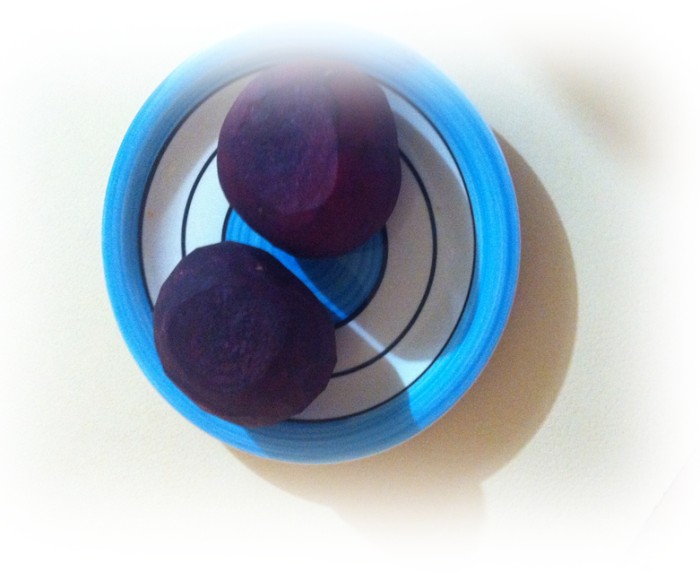 Cut them to size to fit into your juicer
.  I'm using  my very old juicer as I find it does a better job than my new one! (I now have a really good juicer!)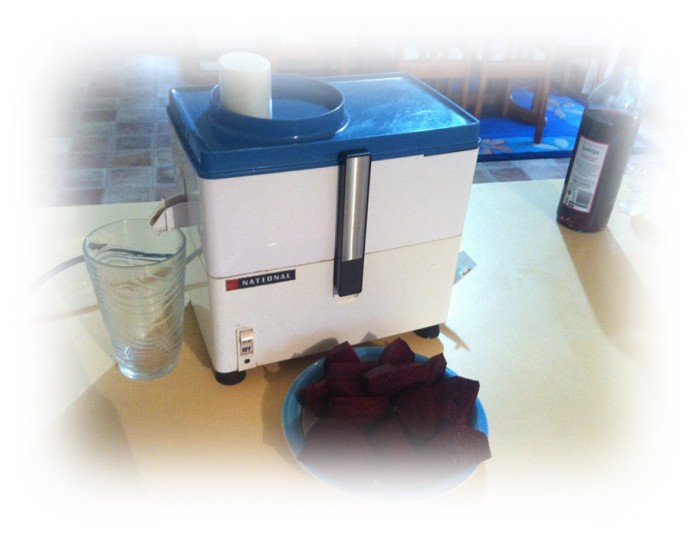 Go ahead and juice them now.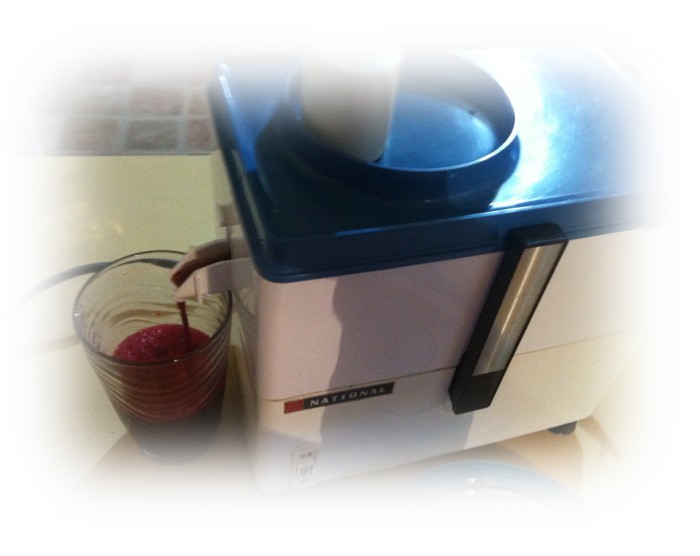 Pour the juice into your blender.  I'm using my Thermomix which I find brilliant for all my jobs and I believe they are only available through distributors.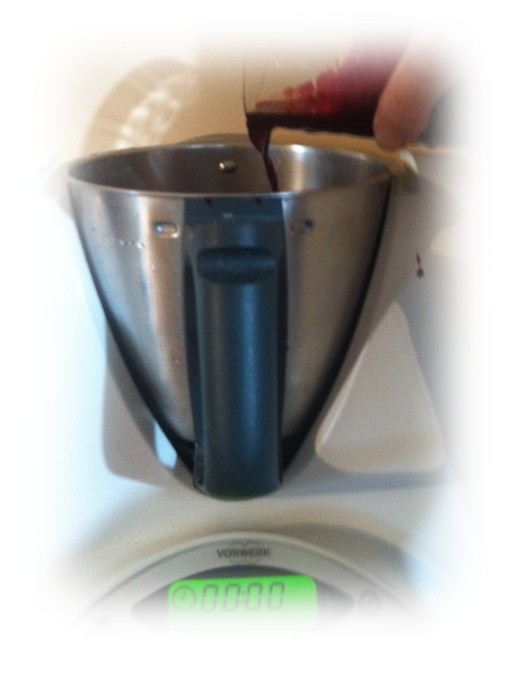 Add an equal amount of red wine.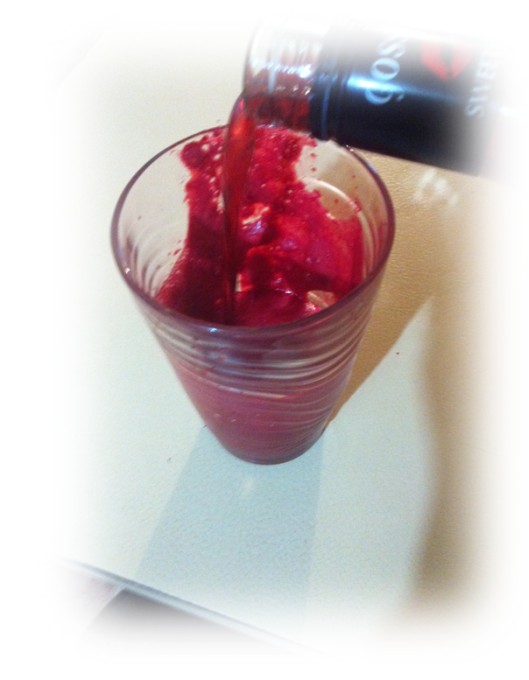 Add the red wine to the juice already in the blender
.
.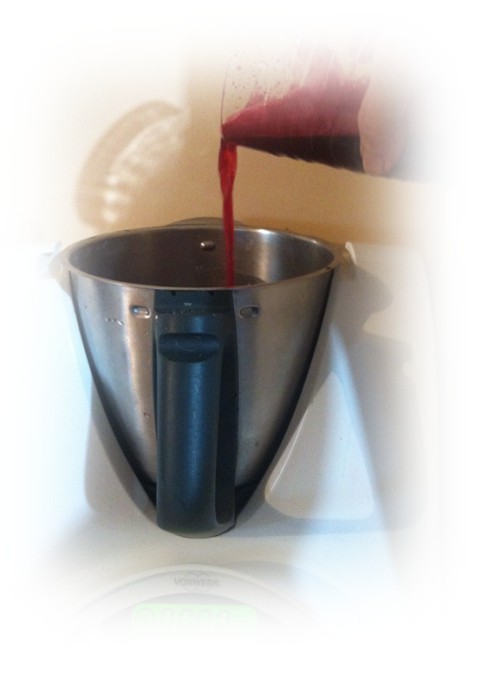 Now blend it on high speed for five minutes or more.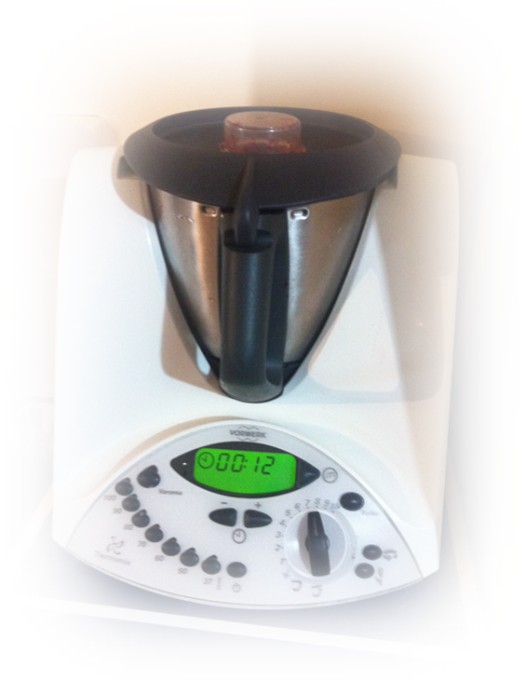 This will thoroughly blend the two ingredients together and create lots of fluff!  There should be no alcohol content left in it now.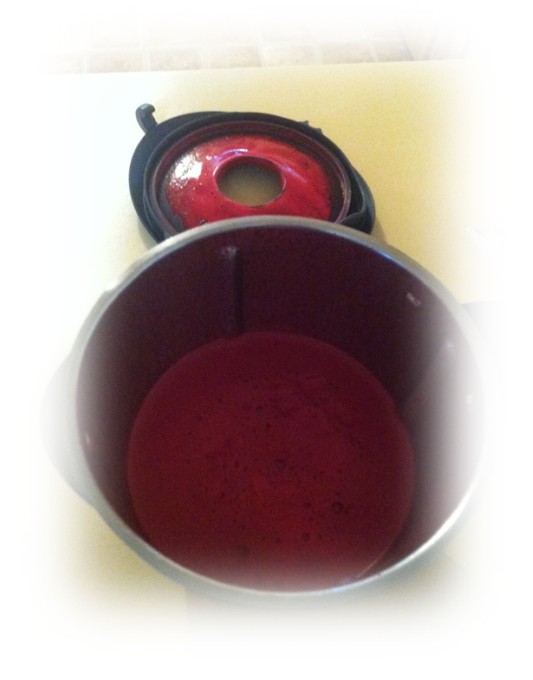 Pour into a bottle.  Empty wine bottles are good for this purpose although I've used another bottle here.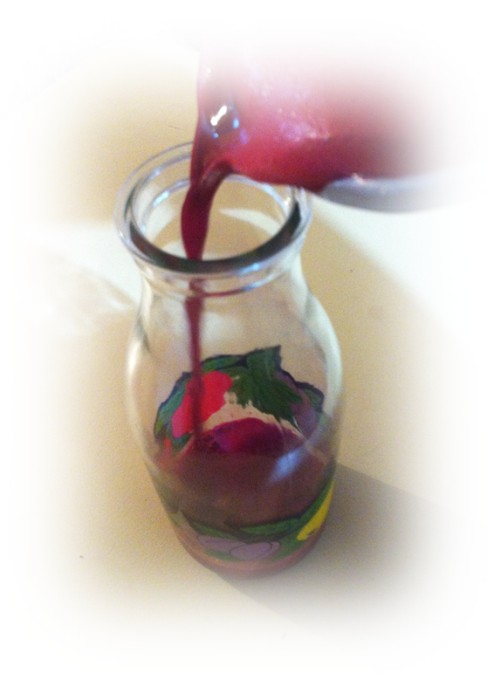 When you are ready, pour out your daily dose – about 3 mouthfuls.  I like to drink mine just after I've eaten my evening meal.  At the same time, I take a couple of Vitamin C tablets
as the Vitamin C neutralizes the liquid from causing Gout.
There was a time a number of years ago I had a very painful big toe/side of the foot which my then doctor couldn't work out what it was.  I had a number of tests and when he found out my brother had suffered gout at some stage he decided it must be that as it runs in families apparently.  Personally I'm not convinced it was the problem, but just to be on the safe side I take Vitamin C tablets
.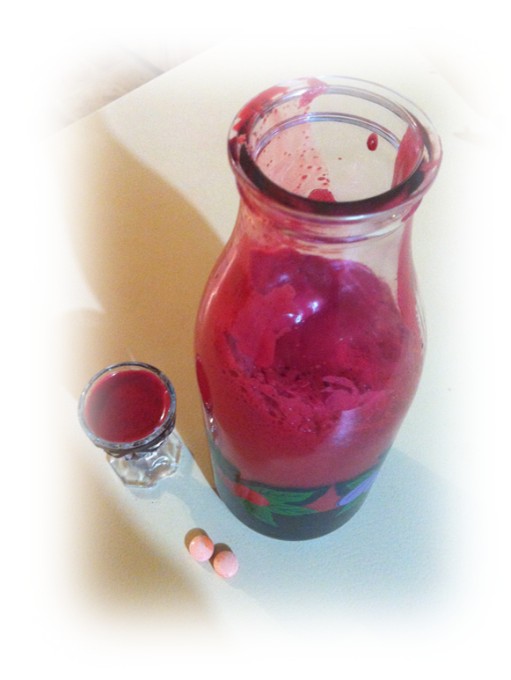 Beets Make the Best Blood Building Tonic
Cap the bottle and store in the fridge.  Mine always keeps perfectly until the contents are gone.  I've never had it go off.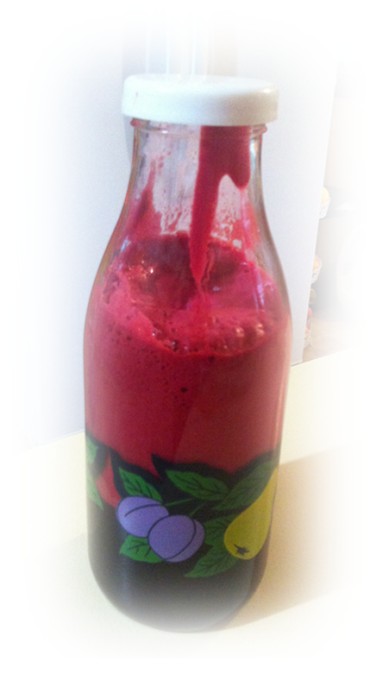 See all this lovely fibre you have over in your juicer?  Don't waste it… I'll show you how to make into into a powder form so you can sprinkle it on your food for added fibre and vitamins.
So wasn't that easy to make some of the best blood building tonic around?  Why not take one more easy step towards building your health by adding this powerful Blood Tonic today. Don't forget, there are exceptional nutritional benefits of beets in that they are packed with very powerful antioxidants, heaps of vitamins and minerals and they're even low in fat!  Further health benefits of beet juice is that it's an excellent source of potassium, manganese, fibre and folic acid.  So it's all good. 🙂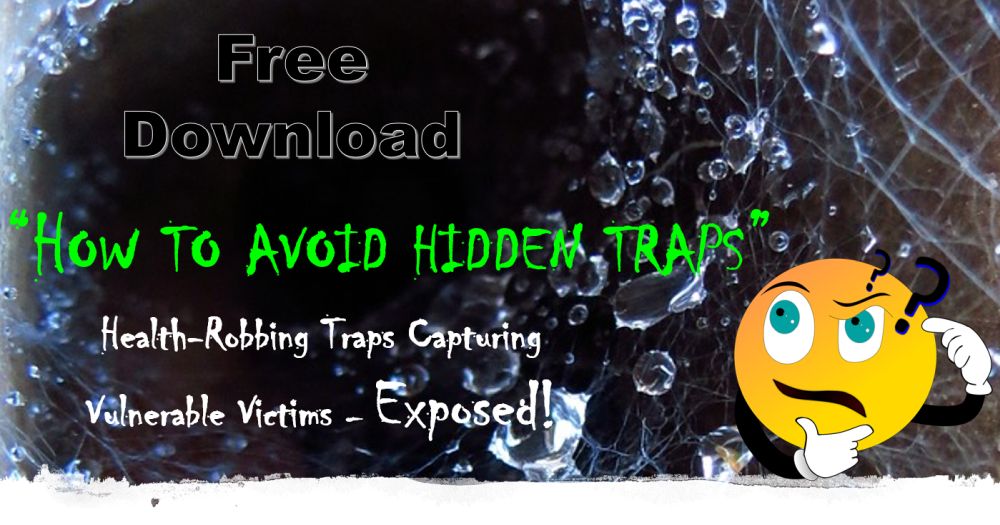 How to Feel Better Each Day by Making Simpler, Wiser Choices:
Receive your Free Guide Today