Unfortunately, many of the foods that cause aging are marketed to you deceptively by the giant "healthy" food corporations. How to age with our health still in tact is on the hearts of just about all of us.  Wouldn't it be great to have an idea of which foods are causing us to age?
Did you know these same foods also harm your blood sugar and cause your skin and joints to age faster too?
Are you aware that if you knew WHICH foods to avoid, you could look between 5-10 years YOUNGER than your real age?
OK, let's take some simple steps to a healthier life and find out what we should and should not be eating.
Most have no idea which foods cause aging!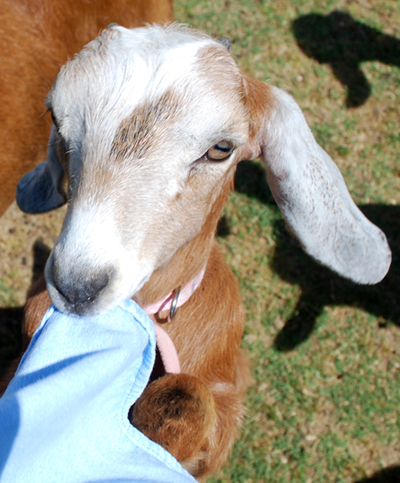 In fact, we have a better understanding of the necessary food for our cars than we do for our own bodies.  Queer, but true!
Virtually every animal, bird, insect and fish knows what to eat for its own good.  Have you ever thought about that?  In most cases they are quite happy sticking to their own food and they don't deviate.  I can think of an example of an animal that gets a little carried away… and that's a goat!
Now with our vehicles we all understand which fuel to put in the tank.  What if we thought it only had to be a liquid and not a specific liquid.  Imagine if we thought we could use water, or fruit juice, or maybe a milkshake or two.  Surely this sounds ridiculous to us…I mean, who would do that?  We care more for our hip pocket than to be that careless!  For a healthy car you need to use what makes it healthy… and you cannot deviate away from that… anything else will definitely make the car sick and cost a lot of money to get it fixed.  None of us would be that stupid!
So why do we treat ourselves in this way? 
Why do we care so little?

If we're thirsty we drink whatever is in the fridge, without a thought of whether the drink is going to do us good or not. Doesn't it make sense that we only drink (and eat) those things that build health?
You see the truth is, if we don't there will come a day when we will have to dig deep to pay all the medical bills… they surely will come.  The only difference between us and our car is that it will happen with the car a lot sooner… I mean, immediately!  Our bodies are amazing in the battering they can take… but a day comes when the price for the fuel you are eating and drinking will be paid.
None of us wants to get old, I'm sure you'll agree. 
We want to keep going and be healthy all the days of our lives.  But it's not going to happen if we don't work at it.  Wouldn't you rather go to sleep one night in your old age and simply "pass on over", rather than having your life filled with sickness and disease because you didn't bother to give a thought to the fuel you were consuming?
Some of our foods are worse than others and we need to know what is what.  There are some foods which need to be totally removed from our diet if we want to maintain any type of health, and as an added bonus, once they're gone you'll begin to look and feel a lot younger. That's got to be good!    You'll most probably begin to lose weight and you won't be quite the target for disease that you are now if you are consuming these foods.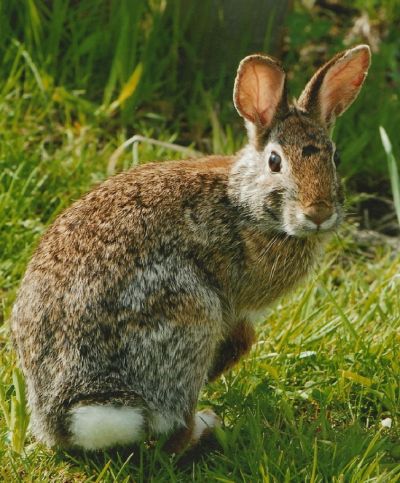 Are we to become rabbits?

Does this mean we have to live on "rabbit food" forever?  This is the kind of thought many have when faced with the challenge about their food.  "Rabbit food" aca salads, vegetables and fruit needs to definitely be a part of our healthy diet, but there are countless other foods we can have daily which I don't think the rabbits would be interested in.
Some of the worst foods that cause aging
Sugar / High Fructose Corn Syrup.  Use instead… Stevia; Raw Honey; Dates;  Real Maple Syrup… in moderation
Wheat can spike your blood sugar levels higher than sugar.  Use instead… Almond meal; Coconut Flour. Some alternate flours.
Trans Fats/Homogenised Fats / Vegetable Oils.  Use instead… Coconut oil; Extra Virgin Olive oil; Butter.
Processed meats / Charred Meats / Factory Farmed Meats. Use instead… Quality grass-fed meats and never burn them.
Processed High Sodium Foods.  Use instead… Cook your own and only use Himalayan Pink Salt; Celtic Sea Salt.
Pesticide loaded fruits and vegetables.  Use instead…  organic or spray free wherever possible.
These are just a few of the choices out there.  All the foods above can and will hurry on the aging process.  As you swap them out for the healthier option, you will begin to notice more energy and smoother skin.
List of twenty foods that can accelerate aging
Did you already know this information?  If so, can you share with us some of the changes you noticed when you eliminated them from your diet?  We'd love to hear from you… leave a comment below.
We are all keen to know how to age with our health right up into our 80's, 90's and beyond, so learning about foods that cause aging is a very big leap in the right direction!  Really it's just the simple steps to a healthier life, and hopefully to a long and happy life.  You are to be congratulated for making the choice!