Good healthy drinks abound! As I've got more serious about making changes… one drink, one food at a time towards a healthier lifestyle, I've found there are so many good healthy drinks around that I have to make decisions on what I'll have today, and what I'll leave until tomorrow! I'll list them here alphabetically and gradually I will add in more information on them as I go.
Good Healthy Drinks Ideas
Apple Cider Vinegar in water

Blood Tonic

Cacao (Raw Chocolate)

Carob

Chai

Coconut Milk

Coconut Water

Green Drinks

Hot tea

Iced Tea

Lemon, Ginger Honey Tea

Lemon Water

Kefir

Kombucha

Miso

Nut Milks

Smoothies

Tea with Soda Water

Water

Water (Naturally Flavoured)
Do you mistake thirst for hunger?
Having all these good healthy drinks to choose from helps me not to eat so much anyway. 
Did you know that often we mistake the sign for thirst and think it's hunger?  How many times have you had a simple glass of water and the hunger went away?
It would be impossible to drink all these drinks in a day… I mean, why would you?  You may look at some of them and say "Erk", but that's ok… I actually enjoy all of them. And to top it off, many of these drinks have a huge amount of variations… for example:  smoothies, green drinks etc. etc. 
Warm regards,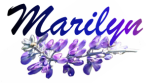 Marilyn Williams