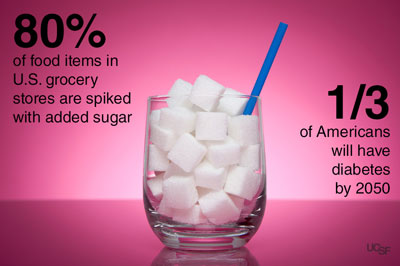 These are horrifying statistics and if we don't choose to take a stand against it we will be sucked right in… and suffer the consequences. In our quest to take simple steps to a healthier life, we ask the question… are there any healthy alternatives to refined sugar?  I don't mean anything artificial, but having said that, I know there is a certain amount of processing going on for just about all sugar alternatives.
There are some among us who will want to cut out all sweeteners of any kind, and that's fine, but for most of us we would find that to be too hard to do, and really… most probably unnecessary.
xxx
Beware!

We need to steer clear of "high fructose corn syrup"
as this is particularly harmful to our bodies.

The problem is it's everywhere! 
It's both cheap and nasty.
xxx
You MUST begin to read the labels and find out what's really in the food you're eating, and the drinks you buy.  High Fructose Corn Syrup doesn't sound that bad and that's why they get away with it.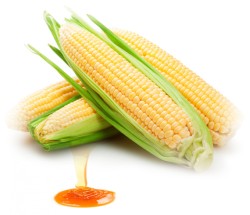 We are aware that any sugar can put on weight, so why should we pick on HFCS?  To start with, most corn is genetically modified, so we're already off to a bad start.
Unfortunately, High Fructose Corn Syrup and sugar are not processed in the same way within the body. To cut a long story short, because HFCS is cheap to manufacture (because of government subsidies) and is sweeter than regular sugar, this is good news to the companies producing foods and drinks containing it, but it comes with great human cost in obesity, diabetes and other chronic diseases.
xxx
There is only one thing to do about HFCS
… AVOID IT!
xxx
I think most people understand that white sugar is bad for us generally,  but most are following the recommendations given us by the big marketing companies.  This is ridiculous to say the least!  Buy "diet" and you'll be fine?  Nothing could be further from the truth.  The more people are reaching out to buy "diet" products, the fatter we get, not to mention all the "low fat" that's around.  The truth is it's causing you put on more and more pounds/kilos.
I know there are a lot of people around who say that using any sweetener only holds on to your desire for sweet things.  I'm guessing that's the truth as I know with me that sometimes "sweet is good".  But… what I've noticed is that I'm using less and less as I go on.  It's easy to find things that are too sweet for me.  So that's got to be good.
We've just got to learn how to take some easy simple steps to a healthier life.  I've done a lot of research into various sweeteners, and at this point in time this is what I use:
xxx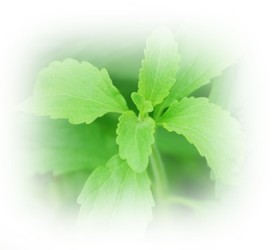 1. Stevia

I've actually grown stevia
in my garden… dried the leaves and ground them to a fine powder.  Yes, it's very sweet… but green.  The stevia
I'm referring to is the white powder you can buy.  I know it's obviously been processed as it's no longer green.  When I first tried it I didn't like the after-taste at all.  Ugh!  So, I didn't try it again for a long time.
More recently I bought some from an organic shop and I found it didn't have any after-taste at all.  Yes!  I was so happy and now use it often… but trying to use a little less as I go.  I've been told to keep buying different stevia's
until you find one that tastes good.  I actually object to that!  How can we buy one packet/bottle after another, it doesn't seem to be reasonable? But I can say that they certainly do taste different so it can be worth it to shop around. 
I have heard that if you can taste the after-taste it's because you have used too much. That's an interesting thought… I wonder if, because you have to use so little, I actually used too much.  Could be what happened.
Honestly, don't be like me and think stevia
is awful just because the first one I tried was objectionable.  In fact, now that I'm more used to it I don't think I'd find that first one so bad after all.  Maybe that's it… stick with it for awhile until your taste buds adjust.  But that last one I bought contained no aftertaste at all.
xxx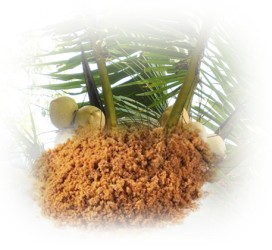 2.

Coconut Sugar
I love the taste of coconut sugar… oh wow, it tastes good.  Sometimes when I'm making custard I'll add some and I end up with caramel custard.  My son loves it… he tends to ask for "Caramel Custard please Mum".
Although coconut sugar is still sugar in reality, it is full of all its natural minerals so I don't mind using a little when I need to. But once again, I'm using less.
As with any use of sweeteners, I try to gradually cut down the amount I use each time.
xxx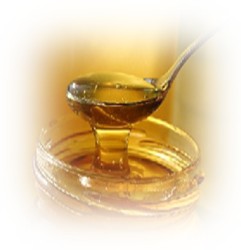 3.  Organic, Raw Honey
  (Usually not the stuff you buy in supermarkets)
Where I like to use this beautiful honey
is in my morning cuppa.  I have it blended with ginger so I receive a double-whammy of health benefits.  Click here to find out what I do Lemon Ginger Honey Tea Recipe.
I fully believe honey is good for you, even though it's about 50% fructose.  Fructose is generally believed to be bad, but it turns out that honey is metabolized differently in your body to sugar.
Honey is packed full of goodness, but I do believe you can have far too much of it.
xxx
Let me tell you a little story…
My father loved honey
more than anyone I know.  He totally believed it was very good for him and so he indulged in it a lot.  Before his dinner each night he would toast 6 or 7 slices (at least) of wholemeal bread and sit them in a pile beside his plate as he like his toast to cool down.  After he had finished his main meal he would then begin on the toast.  He didn't believe in eating butter so he simply spread honey
on each piece of toast before eating it.  As you can imagine it added up to a tremendous amount of honey
he ate each day.
Unfortunately, my father died on the operating table while undergoing a second operation for bypass surgery.  His death certificate stated he died of "massive heart disease".  It was the day before his 80th birthday. Had a fairly good innings but he could have had better.
Now I can't prove that the honey
had anything to do with it but I do think he was caught up in the pendulum swing to the far degree of honey
eating.
I think the moral of the story is, yes eat honey, but just a little at a time… not swags of it.
xxx
Another story…
I had an uncle who came to our place one year for Christmas.  He brought along this huge big bunch of bananas.  In the afternoon he sat on the lawn at the back of our house and consumed one banana after another.  We watched him aghast!  He told us: "bananas are good for you!"  The next time we saw him we asked him what happened to all the bananas… he replied "Ugh, they're no good!"  He could no longer stand the sight of a banana!
You see, this is one more example of a man caught in a huge pendulum swing.  He sickened himself so much of bananas that he no longer wanted even to eat one. 
Too much of anything, I believe, is not good for our body.  We should eat a large variety… a little of much.
Anyway, I digress… where was I now?
xxx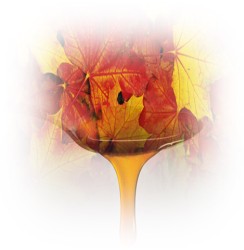 4. Maple Syrup
Once again, just a little is good… too much is not.  I have it, but not very often.  Maple Syrup is 70% sucrose with low levels of fructose.  It also contains antioxidants, which is good.
It is sweet and naturally derived from the Maple Tree.  Whatever you do, please don't use the artificial kind that only contains artificial flavour.  It must be the real thing.
xxx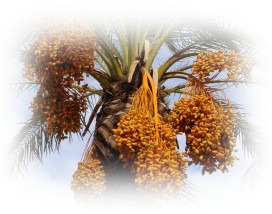 5. Dates
Are you aware of the many benefits of dates
as a sweetening agent?  Dates
can sweeten smoothies, or be used in baking.  You can let your imagination soar and see what uses you find.  They can be softened by soaking in a bit of hot water if you need to.  The immense benefits received from using them make them a really good choice.
Try to buy organic dates
that are not full of preservatives or covered in sprays. But as always, just use a little… not a lot…
xxx
There are many other varieties of sweeteners, and some of them fall into the "natural" bunch, but almost in every case they are very high in fructose and therefore in most cases better left alone.
xxx
What we need to do is to get more used to the natural taste of the things we eat or drink
The problem is that we are used to the sweet taste, but it's possible to get to a place where you think the sweet taste you enjoy at the moment is not nice at all.  In fact, you don't even like that sweet taste because you can't taste the real natural taste of the food or drink.
Some most probably recommend you go cold-turkey.  Well that's fine if you can do it I guess, but as for me and my dog I chose to take an easier route.  I just kept on using less and now in most cases, don't need it at all.
Yet another little story…
I can remember when I found out I really didn't need to have sugar in my tea.  It was a revelation to me… I'd always added at least a teaspoon of sugar.  But here I was at this party, standing in line waiting to get to the sugar bowl.  As I waited, I absentmindedly took a sip of my tea… then another… then another… till in the end I removed myself from the line because I realized I didn't need the sugar at all.  The funny thing is I went and told my husband what had happened, so he tried it too.  Same thing… didn't need it anymore. Now if someone gives me a cup of tea in which they've added the sugar for me, I can't drink it.  Ugh!
Check for Healthy Alternatives to Refined Sugar
So do yourself a favour and do some checking up.  Maybe to start with you may not like it, but next time just add a little less.  It won't be long before you're drinking sugar-free too.
Really it's horrifying if you count up how many teaspoons of sugar you have in a year through adding it to a drink.  Do it and be happy about all the sugar that's not going to sit on your hips anymore!
Using these healthy alternatives to white sugar will allow you to take more simple steps to a healthier life. Once you've set this into action and made it into a lifestyle change, you can confidently cross it off your list and move onto the next little challenge. 
If, when you've finished your main meal and you feel like a little something sweet, reach for the fruit bowl.  This is what my husband and I do most of the time… maybe share half a mango each, or indulge in a sweet tasting peach or nectarine.  We both find this incredibly satisfying.
What healthy alternatives to refined sugar work for you? Please share with us down below…