Lack of physical activity is right up there in slowing down your metabolism.  A question often asked is, are there certain foods that slow down your metabolism?  I can answer a definite "yes" to that!  So let's look more closely at the causes of a slow metabolism and see if there is anything we can do to spruce it up.
What exactly do we mean by "metabolism"?
Turning food into energy, after all isn't this what we all want… energy?  Metabolism relates to the process our body uses to turn food into energy. When you've got a fast metabolism, you burn up many of the calories you've just eaten but with a slow metabolism, because it burns slower it doesn't complete the job and you end up with more calories stored as fat.  Ugh… we don't want that!
Some other causes:
Allowing yourself to become dehydrated doesn't help

Skipping your breakfast causes your body to go into "starvation mode" so that metabolism slows down

Chemicals in pesticides work against your body turning food into energy

Eating grains – even high fibre grains
I'm sure there are many other reasons that come into play to slow down our food-to-energy, but if we try to make sure we don't allow ourselves to become dehydrated; we don't skip or skimp on meals that sends a wrong message and causes a shut-down; and we buy organic fruit and vegetables wherever possible.  All this will definitely help our metabolism to keep doing what it's designed to do.
Foods that slow down metabolism
Now some people would relate keeping away from grains to a paleo diet.  I want to remind you that I am not paleo!  In fact, I don't have any tag pinned on me.  I research information and take from it what I believe to be good. A number of years ago I tripped over the paleo diet in my search for an answer to acid reflux. 
I started to read about how whole grains slow down your metabolism and therefore cause you to store extra calories as fat.  I did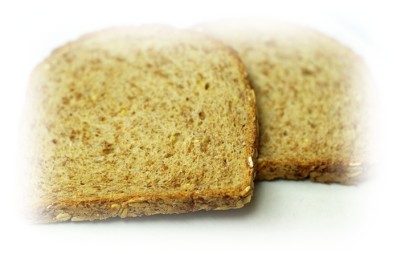 some further research and found heaps of information that backed up what I read.  Hmmm… interesting!  I began to learn how just 2 slices of whole wheat bread could raise your blood sugar worse than a can of soft drink (soda).  I thought to myself… you've got to be kidding?
Not like our Grandparents ate
Of-course you would most probably know the wheat of today is not at all like our grandparents ate.  They've mucked around with it so much that it's become a very different type of grain.  Much of it has been genetically modified which means it's exposed to heavy industrial toxic sprays; it's been mutated and radiated.  I bet the grain no longer knows who or what it is!
I don't want to be putting into my body "food" like that.  Who knows what it does when it gets inside you?  It doesn't matter whether you're eating white, brown, whole-grain or anything in between, it all is digested so rapidly and causes your blood sugar to rise so high, none of it is good for us at all.  Think about the amount of bread being eaten around the world… my goodness, is it any wonder waist sizes have expanded at such an enormous rate.
So how to speed up your slow metabolism?
When I found this information out I was really challenged.  Could I really not eat bread again for the rest of my life?  What about cakes, biscuits and so on?  Nothing?  To be honest, the answer coming back to me was "no!"
So I ignored what I had learned… no, there must be other ways… and kept on doing what I'd been doing.  The acid reflux just kept getting worse.  Eventually I came back and revisited the information with more determination and it was while I was doing that I made a new wonderful discovery!  Loved it!  If I only exchanged the ingredients I could enjoy alternative breads, cakes, biscuits as part of my healthy diet.
Now by using lovely, healthy alternatives
I've found my acid reflux has departed.  The only time I ever suffer even just a little is when I've indulged in something when I've been out and about… but I never eat regular bread at home and am very much enjoying the results.
I started to notice I was very gradually losing the excess weight I had put on too… and really, I didn't care how gradual it was, as long as it was going down.  And what does this mean… it means my metabolism has kicked in and is working better than it did before.  Now that's got to be good!
You know, eating protein is so much more satisfying than bread.  When eating protein you can burn up to 30% of the calories you consumed just within the digestion of it.  Lovely.   But let's just make sure it's a toxic free protein you're eating.  You don't want to swap one evil for another.
Short list of protein foods:
Beans

Eggs

Meats

Nut

Peas

Poultry

Seafood

Seeds

Shellfish
Make sure you add plenty of these to your diet and try to cut down/cut out on the amount of regular bread you eat.  
So now we've looked at what causes a slow metabolism; the foods that slow down metabolism and understand what it takes to speed up a slow metabolism, we are in a much better place to begin making some quality decisions and taking some simple steps to a healthier life.
What steps have you taken which has totally changed your life?  We'd love to know.
Would you like to go through the complementary  'Common Sense Weight Management' program I've written.  If you prefer, you can do it in FaceBook through this link.
Warm regards,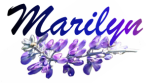 Marilyn Williams