Digestive enzymes health benefits are numerous when you eat a lot of raw food in your diet.  No matter how we try, we cannot expect to be healthy on a diet of only cooked food. You see the problem is that cooking food denatures most all the enzymes contained within it.

Does this mean that cooking your food is wrong?
Do we have to eat like a rabbit if we want to be healthy?  Well some people, the "raw foodists" for example, would most probably say so.  I'm not for one moment saying they are wrong, and I'm totally sure there would be a whole heap of benefits, but if you are like me you just can't come at eating a full raw food diet.
As a nutritional consultant, from everything I've learned, you need to continually be eating raw foods together with cooked foods for superior health.  You see, cooking definitely has some benefits also.  Some foods are easier for us to digest when they are cooked, but eating only cooked foods will deplete your enzyme store.
It's like this… every time you eat foods where the enzymes have been killed through cooking, your body needs to draw on the enzymes it can produce.  For example… if you eat an apple, the apple comes already packed with its own supply of enzymes so that you can digest that food.  But if you cook the apple, you kill the enzymes.
Although cooking does destroy certain nutrients, the great thing is it's easier to absorb other nutrients.  Another interesting fact is that cooking destroys harmful anti-nutrients.  Anti-nutrients are responsible for binding up minerals in our body… they generally cause havoc with us being able to make use of the minerals.  So as you can see, there are for's and against's.
OK… Let's look at digestive enzymes health benefits:
They boost your immune system

Stimulate action to destroy abnormal cells in your body (cancer?)

Reduce arthritic pain

Protects your heart

Protects your circulatory system
Now I don't know about you, but this all sounds fantastic to me.  I want that.  To me it's important to keep as many of the enzymes alive as I can.
Many foods come literally packed with enzymes
They include nuts and seeds as well as fruit and vegetables. We need to have some every day.  We can choose to have salads instead of cooked vegetables, or as I do, choose to have salad with every cooked meal.
Why is it that we tend to think of a meal in this particular order?:
Meat

Cooked vegetables

Salad
If we have salad it's an add-on… or an after-thought… "Would you like fries (salad) with that?"
We are so into thinking of pair-ups like:
Fish and chips

Meat and potatoes

Curry and rice … and many more…
This is how we are used to pairing up foods, and any thought of salad is definitely an after-thought, or not a thought at all.
We need to up our intake of good clean healthy salad vegetables and as there is such a huge variety to choose from, let variety be the key.  It doesn't mean that every meal has to be made up of lettuce, tomato and cucumber!  There are such a lot of different salad veges that we should be able to make a different type of salad each time we make one. That's good news don't you think?
Article: The best Superfoods
xxx

Another idea… rather than eating sweet sugar ladened desserts, eat some sweet and yummy fruit.  Now there's an original thought! 🙂 But really, we can do this a lot of the time.  Not that all desserts are bad… I have found some that definitely add value to your meals.  We've just got to realize it's important to think outside the square.
We need to THINK about what we eat
We must become aware of what goes into our mouth.  We have become so used to just eating for the sake of eating, that we give little thought to what our body needs.
Over to my car example… imagine if we were only aware that our car needed something to drink but we gave no thought to what it drinks.  As I've said somewhere before we could mistakenly give it orange juice.  Now I know you are saying "that's ridiculous!" but the truth is that we pour anything and everything down our food pipe… fluid and food… without thinking, and sometimes without knowing, what it is we need to keep us healthy.  Many times we need to say "No!" – that food/drink is not fit for human consumption.  But do we?
It takes a lot of conscious thought and effort to turn it around
This is why I recommend we make one change at a time.  Let's change one habit.  Once that habit has been established we can work on another.  The quicker we begin to apply these changes, the sooner we will experience superior health.  If you are going to take a life-time to make the changes, well what can I say…
So making the changes one at a time is great, as long as we are continually pushing forward.
Think about how many enzymes are in the raw food we eat
I mean, is it locally grown or has it travelled countless miles to arrive on that shop shelf.  Unfortunately, with each extra day after the food has been picked, the amount of enzymes present become less.  Take cold storage for example… is that food really fresh?
My research shows me that we should choose our food in the following order:
Fresh locally grown produce

Organically grown

Pesticide Free
Let me explain it further:
It means that on shopping day, try to go to the markets to pick up any produce you can that's been locally grown.  It's better of-course if it organic, or at least pesticide free.


xxx



A second option after locally grown is to choose organic.  Organic is not always the best choice because if it has travelled for countless miles/kilometers there's a good chance it's lost most of it's nutrients. So nice to eat spray-free though.


xxx



Can't find much organic?  Then the next best option is to choose fruit and vegetables that are at least pesticide free.


xxx



Try to buy when they are in season
 You don't want them to have sat in cold storage for ever and a day.  This can mean that at certain times of the year you just have to go without… but it won't hurt you… turn your attention to what is in season and enjoy that. 
For me, one of the fruits I love is mangoes.  How I look forward each year to when mangoes are in season!  During the rest of the year any mango you can find is not worth it – no taste.  Seasons are good, so make the most of them.
I believe balance is the key
A proper balance needs both raw and cooked foods.  A good way to begin to add more raw to your diet is to think of all the wonderful varieties of interesting salads you can begin to add to either your midday or evening meal.  And what about breakfast?  Europeans eat salad vegetables at breakfast time… what a good idea!  I've begun to try out more and more at breakfast time and I find it really refreshing.  Chiefly when I have eggs… adding lettuce, cucumber, tomato, zucchini, spinach leaves etc make for a delightful looking plate which is great to eat. I'm finding it much more satisfying.
We need to break out of the mould
Just because something has been served up in a certain traditional way, doesn't mean that we have to always follow suit.  No, think outside the square and make your meals into something that the family is always commenting about.   Good comments I mean.  And they will!  On top of that you will be building their health also which one day they will thank you for.
Remove all non-nutrient foods
You need to move out of your house all those cereal boxes and packaged goods that have no nutrient value in them at all.  If you find you are tempted into buying them on shopping day, just simply stop going down that aisle.  Try to shop  around the edges of the supermarkets and shy away from the centre aisles.  Good thinking there McDuff!
Let's aim for more digestive enzymes health benefits!  Share with me your thoughts please. Use the comments area down below to add value to these posts.  Your thoughts count!  I would love to hear from you.

Warm regards,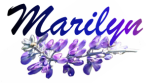 Marilyn Williams