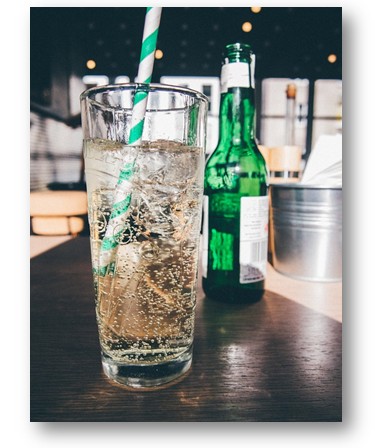 I guess we all know some of the disturbing facts on fizzy drinks, known also as soda, soft drinks or carbonated beverages, but there are times when you just need a cool drink that contains that fizz or pizzazz isn't there?  Somehow, on those occasions, "flat" just won't cut it!
So what to do?
If you are like me, you spend most of the day sipping on cool water.  My stainless steel water bottle contains a built-in filter that can be used with almost any water, anywhere, except for salt.  I love my water bottle and won't go anywhere without it.  If I drink it dry I can simply fill up again at any tap, stream or reasonable body of water.  I can't taste any taste whatsoever… it's just wet the way I like it.  Wonderful.
But, sometimes you long for something with that fizz
Most drinks available in the stores contain additives in the form of colour, flavour and preservatives.  Almost doesn't matter what you buy, they will be there.
I never buy drinks in aluminum cans and will do anything to avoid them, owing to the link of aluminum to Alzheimer's disease.  My mum had dementia and it's not nice I can tell you. My drinks must come in glass.  I don't like the way chemicals leach into drinks that come in plastic bottles.  I have to be really thirsty, with no other means of a drink, to ever drink out of a plastic drink bottle.
But what about all those who consume fizzy or soda drinks regularly?  What harm are they doing to themselves?
How's this for some disturbing facts on fizzy drinks?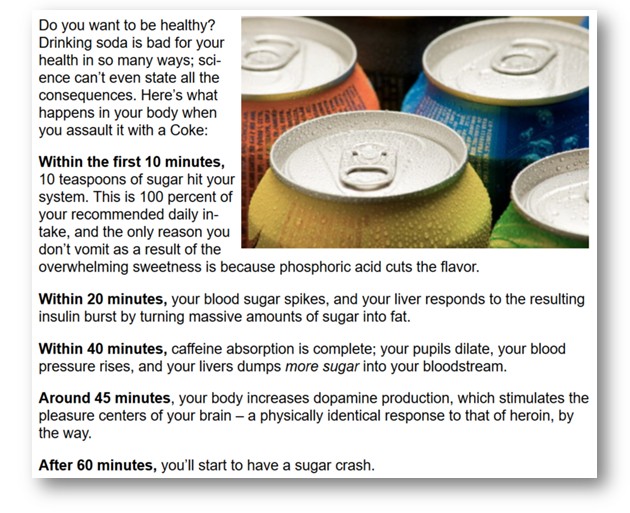 I took this from Dr Mercola's site "What Happens to your Body within an Hour of Drinking a Coke" as it tells a real story, doesn't it. Quite scary.
Did you know that for 20 years or more they have known that carbonated drinks are a major cause of cancer?  Really?
They contain:
High-Fructose Corn Syrup (HFCS)

Artificial Dyes

Chemicals for flavour and preservatives
These drinks provide no nutritional value whatsoever, and as you are drinking it instead of a healthy drink, you are robbing yourself of the nutrients you could be receiving.
You may say… "I'm concerned with my weight so I only drink diet drinks!"
Oh really?  That's nice!  Not!
Instead of the bad High-Fructose Corn Syrup, now you're consuming Aspartame!  Whoopee!  Did you know that Aspartame is no better than a dose of rat poison?
Don't be fooled by the "diet" label… it means absolutely nothing.  They do not look after you at all.
Disturbing Facts on Fizzy Drinks – 10 Reasons to Avoid them
Obesity

Cavities in teeth and gum disease

Diabetes – 1 can = 10 teaspoons of sugar

Phosphoric acid – Osteoporosis & Softening of Bones. Blocks absorption of nutrients

High caffeine

Dehydration – dehydrates rather than hydrates

Nutrient deficient

Fructose – mostly from genetically modified corn

Aspartame – in diet drinks – brain tumours, diabetes, MS, and countless more conditions

Tap Water – dangers of heavy metals, chlorine, and fluoride
Are Carbonated Beverages Good or Bad for You?
Well, I'm sure we all know that the fizz is created by the addition of Carbon Di-oxide to water, so here are a few of my questions:
"What water are they using?"
Are they using tap water which contains among other things chlorine and very often, fluoride?

Is the water filtered or purified water?

Does it come from a safe source?

Many times the picture on the bottle suggests the water comes from a high snowy mountain… haha, but is this the truth?
"What sweetener have they used?"
White Cane Sugar

HFCS? (Cheap and nasty)

Aspartame? (Diet and deadly)
"How have they coloured and flavoured the drink?"
Artificially, using a combo of chemicals?

Natural fruits?
"Does this beverage build my health or help to bring sickness and disease?"
If we asked this question each time we consumed a drink, it would help us to make wise choices.

Does this drink have a nutritional value or just empty calories?

Consuming empty calories does damage in that we are missing out on the vitamins and minerals we should be receiving.
If you could find the answers to all the above, it still leaves you with: 
Does carbonating the water cause me any harm?

Does carbonating the water build my health?
That's a lot of questions.  A quick read of the label tells me most of what I need to know (and it's all bad), and still I have no idea of the quality of the water used.  For me it's easy to make a wise choice as I know instantly that the drink will not build my health, therefore I'm better off without it.
What about Home Made Carbonated Water?
My son recently gave me a Soda Fountain he was no longer using.  I wasn't sure whether to accept it or not and thought some research was in order.
As usual, I found the "for" and the "against", but I'm used to that on the Internet.  Some said it was harmful and others refuted it and claimed carbonating the water caused no harm.
Researching is required
I believe we need to research… read them all and then make up your own mind.  Our decision needs to be based on quality research though, and we need to be ready to change if further research brings out findings that maybe not available today.
Three websites I found, among others,  convinced me that it was ok in moderation:
Is Carbonated Water Bad for You?
I believe almost anything, over consumed, is detrimental to your health.  I think everything should be either taken in moderation or removed from your diet.  Drink too much water and it will kill you… really!  It doesn't matter how "good" it is for you, too much of it brings harm.  There are many, many "foods" on the supermarket shelves that should be left right where they are, as they contain just about everything you could imagine to wreck your health.
I decided to accept the Soda Fountain from my son because I knew I would only use it a little, usually for my iced tea.  I enjoy iced tea and like to add about 1/3rd  soda water which I was buying from the shop.  As I couldn't answer the water quality questions I had concerning it, I thought it would be nice to be able to make my own, so then at least I'd know what was going into my drink.
Play around…
Furthermore, I've decided I'm going to play around with the carbonated water I make, to see if I can't make great tasting healthy drinks, using a little natural fruit for flavour (and colour) – it could be sweetened with Stevia  if necessary.  I'd so much prefer to have a drink like that on hand, in my cool box in the car, rather than buy one of those other fizzy concoctions.
Are there other natural alternatives to store-bought drinks?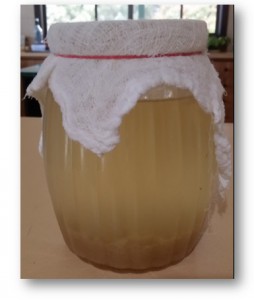 Thankfully there is!  One of my all time favourite drinks to consume is made from Water Kefir Grains.  Have you heard of them?  It's quite fascinating really.  Usually when people have never heard of Kefir they say "Er… whata?"
Yes, I understand because I was just the same.  A little read in Wikipedia gives you a quick understanding of their origins.
The most wonderful thing about Water Kefir is that it's full of probiotics.  What a great way to add about 10-15 strains of good bacteria to your daily diet by consuming a drink that tastes so good.
(I'd like to add quickly that there are two other drinks which provide even more probiotics than Water Kefir… Milk Kefir and Kombucha.  More on them another time.)
Buy the grains from the Health Food Store or obtain from a friend
I received my "grains" from a friend and since then they've been gradually multiplying with each batch I make.
Every second day I make a batch, then allow it to "second ferment" for two more days.  It's the second ferment that gives it the wonderful flavour.  I've been making my own Kefir Ginger Beer; Lemonade; CoolMint; Cherry Cheer; Mango Tango; Blueberry Blush; Exotic Raspberry all come to mind.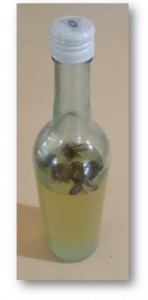 After the second ferment it has those wonderful bubbles we all seem to enjoy.  This is caused by the microbes feeding on the sugar which produces lactic acid, alcohol (usually less than 1%) and of-course… carbon dioxide.  We look forward to a glass each evening to sip with dinner.
And what about Fruit Juices?
So it's possible to drink the most wonderful beverages made from natural fruit.  You use just enough to give it the divine flavour and gorgeous colour.  As there are natural vitamins and minerals in the fruit, you are not consuming a useless drink made up of chemical "look-a-likes".
Please be aware that drinking fruit juice on its own is not recommended.  The sugar whack you receive in one sitting is far too much.  The little amount of fruit I use in the Water Kefir is minimal, and I generally use the whole fruit rather than just the juice.
We have been designed to eat natural foods
We should aim to do this to the best of our ability. Even the sweeteners should be as natural as possible.  Sweeteners such as:
Raw honey, which is full of amazing benefits.
High quality sugar such as Rapadura Sugar, raw from sugar cane – use in strict moderation.
Coconut Sugar , from the Coconut Palm.  These are high in vitamins and minerals – use in strict moderation.
Stevia is not totally natural as it would be green if it came directly from the Stevia plant, but the powder they are able to create gives you a lot of sweet with no calories/kilojoules. When using the liquidised version of Stevia, one drop is all you need in a glass, so it's very, very economical.
Healthy Alternatives to Refined Sugar
But it's not very often you can buy a drink sweetened this way… sometimes with honey and added white sugar; and sometimes Stevia.
Although there are some drinks around that are relatively healthy, the greatest majority are absolutely not.  If we are at all conscious of our health, we should leave all soft drinks right where they are.
Are you conscious of what you drink? Do you have any ideas on how to make truly healthy drinks that contain fizz?  Would you share them with us? But mainly, what do you think about these disturbing facts on fizzy drinks?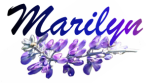 Marilyn Williams
Certified Nutrition & Weight Management Consultant