GMO foods to avoid at all costs…if you are interested in avoiding tumours and premature death  GMO stands for Genetically Modified Organisms.
We are living in a time where genetically modifying of crops is beginning to become the norm.  This is truly horrifying!  And all these GMO's are infiltrating the very food we eat.  Apparently more than 90% of corn, cotton, sugar beets, soybeans and others have all been tampered with… they are all GMO and may  have been for at least 20 years!
If ever there has been a good reason to prepare your food at home we have it now.  Don't you want to know exactly what you are eating?
But to do this we have to be vigilant as it's easy to use a product you've been using for years without giving it too much thought.  These days we need to ask questions about the food we buy, even when going to the local food market, and even then you are relying on them to tell you the truth.
Tasmania GMO free
I live on the island state of Tasmania (off the coast of Victoria, Australia) and about 10 years ago GMO was banned here after they did a little experiment and found it escaped to the surrounding countryside.  Tasmania sends it's produce around the world and it's well known to be "clean, green & GMO free".
Being here on an island works well as it gives opportunity for us to be independent of the rest of the world when it comes to the quality of our produce… it's not quite so easy when all that divides one state from another is an imaginary line, and when those state have different laws, therein lies a problem.  But as Tassy is 240 kilometres (150 miles) across Bass Straight from mainland Australia they've recognised a marvellous opportunity for uniqueness.
This means that Tasmania is able to export to countries around the world who will not take anything that has been genetically modified (oh such sensible people!) which gives Tassy a real competitive advantage (what great thinking!).
South Australia
Another state in mainland Australia who is standing against the onward thrust of GMO is South Australia.  At this point in time they are refusing to allow it within their borders as they also recognise the advantage it gives to them.  It is to be hoped that those in authority regarding genetically modified foods, will maintain their stance and not bow to the powers-that-be who seem to be trying to rule the world and force their unhealthy practices upon everyone.
When a loaf of bread is made here in Tasmania from locally grown grain, at least we can be sure that there is no GMO present in it.  But… only if all the ingredients are sourced here within Tasmania.
Soy, soy everywhere
Have you noticed that just about every loaf of bread you pick up these days contains soy?  Why is this I wonder?  Do you think they are so concerned with our health that they add it to everything they possibly can?  You know what, I don't think so!  Now considering that soy in itself is full of problems and definitely pulls down your health rather than building it up, it's been one of the ingredients I've tried to avoid for years.  The thing is, where does that soy come from?  We know that at this particular time soy grown here in Australia is not genetically modified, but what about all the soy they import?  Does any come from the US?  If so, it's GMO.  Does this end up in our bread here in Tasmania?   Who knows?
If any of my wonderful readers reading this know any more facts, please leave a comment down below, as all extra information will be extremely helpful to us.
Please do not rely on the authorities to test if what they are doing is safe for human consumption.  Actually it's not just the food itself, it's also the chemicals they use to grow them with that have shown to cause rapid tumor growth. I believe there is enough evidence around to prove they are playing God, and to my knowledge the parties who are responsible for ensuring food is safe for the long term, have not put any procedures in place towards that.
Avoid as much as possible because it's so potentially destructive
This means you need to look for genuine organic food, and I believe in America they have a "NON-GMO Project Verified" label which is a good thing.  Here in Australia our food must be labeled if it contains GMO… but the trouble is it doesn't include everything… for example, if a product is highly refined they don't have to include GMO on the label.  Why not I ask?
Australia's two GMO crops
Australia currently has two crops that are genetically modified, but whether it's all of them or just some, I don't know:
1.
The first one is cotton. Who would use cotton seed oil in their cooking?  Wow, you know that cotton is not only genetically modified but it's also sprayed heavily because it's chiefly not grown as a food product.  Trouble is they create oil from it to use for cooking.  The mind boggles.  And what about the fact they make cottonseed meal from it to feed stock?  Who then eats the stock?  Hmmm???  This just shows us how we need to keep on digging down through the layers if we truly want to avoid GMO.'
2.
The second crop here in Australia is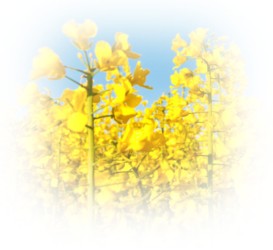 canola.  For many, many years canola has been touted as a healthy cooking oil but it couldn't be further from the truth.  Oh why are we being constantly lied to… why can't everyone be on the look-out for each other, caring for, and living in harmony?  Instead we have the world under the rule of certain beings who care only about power and riches.  We are constantly being surrounded by lies and deceit to bring about "their" purposes.
Now you try and buy snack foods, tinned foods, etc etc that doesn't contain canola oil… it's almost (but not quite thankfully) impossible.  Read the ingredients and you'll find it everywhere.  It's all been genetically modified folks!  You want health?  Stay away from canola oil.
Grow your own or buy organic
In the United Stated, they have many foods that have been genetically modified.  Some of them are alfalfa, canola, corn, cotton, papaya, soy, sugar beets, zucchini, yellow summer squash.  There are many more that they are monitoring as there could have been some cross-contamination.  This really is bad news and the only answer is for you to purchase organically grown, preferably locally grown, and make sure you check its source… or to bite the bullet and grow your own.
I know many would feel that where they live prevents them from growing their own produce, but consider container gardens, vertical gardens etc.  Look online and you'll find all sorts of amazing ideas on how to grow your own vegetables in a very small space.
Then you need to take it the next step and think very seriously about all the other products you are purchasing that contain ingredients sources from GMO destroyed foods.
It's time… it's really time to get back to basics and be creative in the kitchen.
I know a lot of people would shrug their shoulders and say there's nothing they can do about the state of things in our food chain.  Others are so full of trust they believe that those in authority would do us no harm. Where there is money to be made, many times lies will be told.  I wish I didn't have to say that, but it's so.
Countries refusing GMO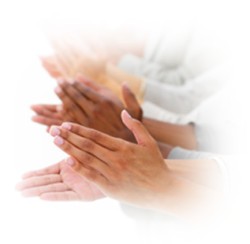 I'm so happy to see there are a growing list of countries around the world who are refusing genetically modified foods and standing against it as best they can.  Some of them have been caught out by Monsanto's seeds before realising their mistake.  In alphabetical order they are:
Austria

Australia (South Australia & Tasmania only)

Bulgaria

France

Greece

Hungry

India

*

Ireland

Japan

Luxembourg

Madeira

New Zealand

Switzerland

United States (only a few counties within California)
* Dreadful things have happened to the Indian people after they invested heavily through believing the insane promises made to them by Monsanto.  Apparently the government even banned the sale of normal conventional cotton seeds in their attempt to please Monsanto, but much went wrong and the people incurred great debt resulting in many suicides.  I have read the amount of suicides was not only thousands, but hundreds of thousands.  It boggles the brain that such atrocities are allowed to happen. How easily these men could have been compensated rather than facing a lifetime of real poverty.
Countries who accept GMO
Which countries are going for it?  Let's see:
Britain

Canada

China

Czech Republic

Germany

Philippines

Poland

Portugal

Romania

Slovakia

South Africa

South America

Spain

Sweden

Thailand (Pendulum swing yes, no, yes, no!)

United States
Some of these countries only GMO a few foods, but the bad thing is that once something gets it's foot in the door, it opens it wide for other foods to follow.  So sad.
OK…so the moral of the story is that we need to be vigilant and as always – read labels!  I really don't want to be part of a science experiment… do you?
GMO Foods to Avoid at all Costs
Alfalfa

Aspartame

Beef

Canola

Corn

Dairy

Ice Cream

Margarine

Milk

Papayas

Soy

Sugar Beets

Squash

Tomatoes

Vegetable Oil
This is just a short list of the potential foods which can contain GMO's.  Some of them are not directly, but rather it comes from the food that they eat…eg: beef cattle, or milking cattle.
The thrust of Mouthful Matters is to encourage us all to make better decisions to eat wiser and healthier.  Eating food that's as close to nature as possible is an absolute must… lovely organic fruits and vegetables,meats, grains etc. so that we can enjoy life to the fullest.  But the truth is, with our soils also being depleted of all the necessary minerals our body requires for health, it's also important that we take a high quality supplement to give our body a real chance.
Why not check any symptoms you may have with the Symptom Checker which will show potentially any minerals you may be lacking.
I'd love to hear what you have to say.  Do you have any further knowledge about GMO foods to avoid?  Some information we could all benefit from?  Let us know by sharing your comment below.
Warm regards,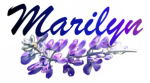 [signoff]