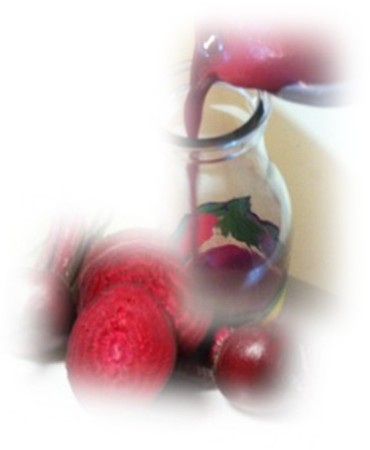 Have you ever wondered what the powerful health benefits of beet juice are?  
I believe they are truly beneficial to our health. All parts of beets have wonderful health benefits for you: both the leaves and the root, and of course, in the beet juice too.
Health benefits of beet juice shows in its beautiful rich colour
The beautiful rich purple colour of beets is something we definitely need in our diet.  How many times when you eat a meal do you see the colour purple on your plate? Not often enough.
Every mouthful matters and counts towards our overall health.  We need to be eating all the various coloured fruit and vegetable we can find.

You will learn here about something quite yummy I have added to my diet… it's a great blood tonic made from beet juice and red wine!
Have you ever thought about that colour?  Does is look like blood? Sure, comes very close!  And the amazing thing is that it just so happens it's a super tonic for our blood.  Do you think it's happened by chance, or is it more by design?  For me personally, I believe it's by design.
Beets have long been used for their wonderful potent nutrition which just happens to give us massive health benefits.
Cancer Protection? … Dementia? … Heart?
The purple colour in beets helps to protect us from cancer if consumed regularly… in fact, it will help you in many ways. Beets contain certain properties which work together with the potential to prevent strokes, dementia and cardiovascular disease.
On top of that, the experts believe beets increase the blood flow to the brain, and if consumed regularly  are a great blood purifier. They can:
bring down blood pressure

help produce red blood cells

reduce inflammation in the body. 
All this together with its anti-aging properties which assists in keeping our hair beautiful and our skin glowing.
I'm barely scraping the surface with the health benefits, but it's not the purpose of my writing to provide you with all the facts and trust me, there are many more.  I really just want to say that I've made a point of including beetroot into my diet because I'm keen to receive as many of the benefits as possible.
See what Dr Mercola says about the benefits of eating beets
Enjoy the health benefits of beet juice regularly

The best way to consume beets is by eating them raw or juicing them.  Lots of the health benefits of beets tend to be lost when you cook or steam them.  When the raw juice, which is ever so rich and delectable looking, is mixed together with red wine, the benefits are greatly multiplied.  As I blend the two ingredients together at a very high speed, they meld together and become as one. The high speed blending removes the alcohol from the red wine and the Blood Tonic tastes like something completely new.  I love it.
See how I make my Blood Tonic .

So I think they make that list, don't you? In fact, do you know what?  I think most natural wholesome foods should be on that list.  That's why we need to eat a large variety of vegetables and fruits because they all carry something different that our body needs.  What have you found out about beets that you wouldn't be without?
Warm regards,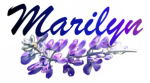 Marilyn Williams