"If I stop eating bread will I lose weight?" is a question on many a person's lips.
This is my take on this:
I believe there is more than a possibility you will lose weight if you knock bread out of your diet… but my question to you is… how long will it be before you just 'have to' have another slice of bread, and another, and another?
This is the thing, you can't knock something out and not replace it with something else, and the 'something else' has to be as good, or better, than what you are going without.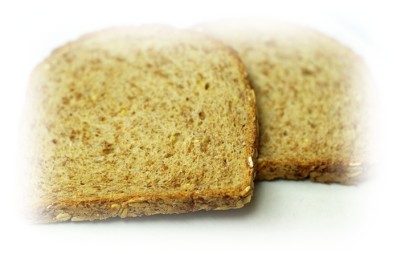 For example, let's say you stop eating bread, but in your meals you make sure you add more rice, pasta, potatoes etc.  Do you think your weight will go down?  Probably not.
When I talk about replacing the bread, I don't mean by other high carbohydrate foods, but by foods that are equally as satisfying but without all those carbs.
Many times we can read all the information about how something is not doing us good, but because it's so much a part of our life, we don't do anything about it.  Unfortunately, that's what I did, and of-course I paid the price.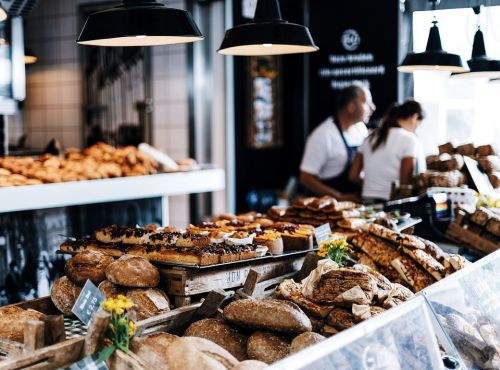 Stop Eating Bread and Lose Weight!
You see, I was learning from various sources that to be truly healthy, part of what you need to do is stop eating wheat in particular.  To me this was too big an ask.  No wheat!  Too much of our eating is based around wheat… and therein lies the problem. 
Somewhere inside of me I thought that I could just cut down and I was happy to do that… but it wasn't until one day I decided to "just do it" that I began to notice a difference.
While ever I was eating wheat bread I found I was suffering with acid reflux, but when I stopped, it went away.  This was big!  Do you know how happy that made me?  Then I'd be out somewhere and for lack of something else to eat I'd eat bread again… back would come the reflux.  Not nice.  And you know what else happened when I cut wheat bread out of my menu?  I began losing weight!  Oh happy days!
It was then I decided it was time to get serious!
As I began to deny myself of wheat products, and replace them with healthy ingredients, I found I could still eat breads, cakes and biscuits.  It was exciting to me because I was now eating something that was building my health instead of causing it to crumble.
A Similar Article:  Will I Lose Weight if I Stop Eating Bread?
Are you wondering what's wrong with wheat?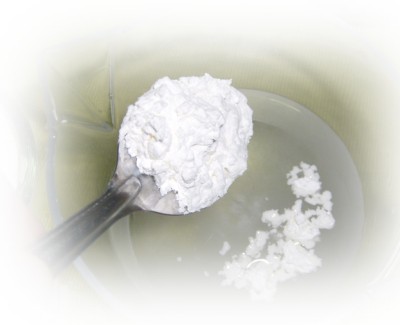 The wheat they produce today is not like grandma and grandpa used to eat.  It's been fiddled with so that it's now very high in gluten, which of-course the bakers love.  It causes their bread to rise light and fluffy, just the way most people like it.  It's good for business.  But… it's not doing your body any good.  In fact, it acts like glue when it gets on the inside of you.
Do you remember… or did you ever… make home-made glue when you were a kid?  Mix a bit of flour and water together made a really sticky substance which was fine for gluing different things.  There are different ways to make glue but the basics of it is flour and water.
Your body struggles with all that glue.  Yikes, why do we do it to ourselves?
I don't know if you know or not, but even eating breads that are gluten free is not necessarily the answer to the problem, due to the fact they have high glycemic values and in most cases, have been stripped of their fibre.
For me, the time had come when I didn't want to put up with it anymore.  I thank God for the help that I've received and I hope I can help you find an answer too.
Time to make some changes
Do you want to lose weight?   Is your mind full of all the things you can no longer have?  Do you think, sure… I can do that for awhile but only until I've reached my desired weight?  It won't work… at least it may work, but what about when you go back to your old ways… and you will for sure.
All this is wrong thinking! To reduce your weight you need to make lifestyle changes… that means, your habits have to change… for life! But it's more than that… it's taking your mind off losing weight and concentrating more on what builds your health.  Once you do this, losing weight will not be an issue anymore.
As I said before, in most cases you must replace the old with the new.  I know there will be some people who can make a decision and stick to it through thick and thin… but the reality is that most of us are just not that strong.
As I am now a certified Nutritional Counsellor & Dietary Consultant also dealing in weight loss, I have written up two courses… 'Wellness Solutions' and 'Common Sense Weight Management'.  These are being constantly updated and you are able to communicate with me as you are going through them.
Don't be led round by the nose any longer… find out the truth as to why you are overweight… you may be surprised!  Do you need to stop eating bread and lose weight?  
Warm regards,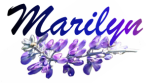 Marilyn Williams
Certified Nutritional Counsellor & Dietary Consultant