How was I born Daddy?
A little boy goes to his father and asks 'Daddy, how was I born?' 

The father answers, 

Well, son, I guess one day you will need to find out anyway!
Your Mum and I first got together in a chat room.
Then I set up a date via e-mail with your Mum and we met at a net-cafe.
We sneaked into a secluded room, where your mother agreed to a download from my hard drive.
As soon as I was ready to upload, we discovered that neither one of us had used a firewall, and since it was too late to hit the delete button, nine months later a little Pop-Up appeared that said:
|
|
|
|
|
|
|
|
|
|
|
|
|
|
|
|
|
|
|
|
|
|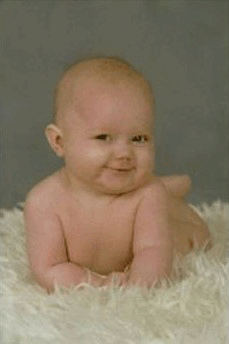 "You've got male!"
(Author and image unknown)
Laughter is good for you. In fact, it's one of the very best 'stress breakers' known to man.
When you laugh about something that's funny, everything else appears to have been forgotten! All you can think of is whatever has cracked you up, and laughter appears in waves… each time you put your mind onto the funny.
Don't you just love the rolling laughter of this little child. It's been around on the internet for a long time but it still brings at least a smile as you watch it.
10 things You May Not Know About Laughter gives you a great list of health benefits as to why you should try to laugh every day. I hope 'How was I Born Daddy?' helped you in your quest for laughter.